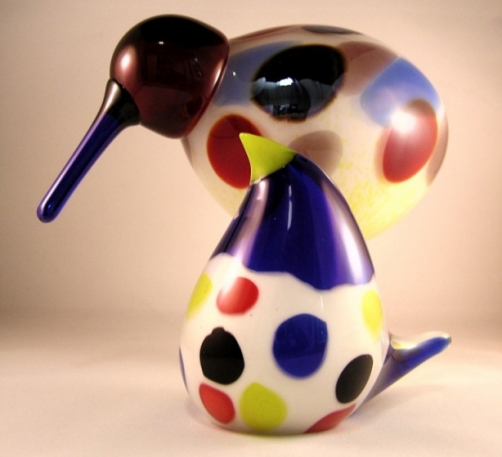 Kiwi Jewellery mother & baby
Condition :
New in original packaging
Page :
65 in the Toikka book
Info :
The mother 's new in the package, the baby is in 100% perfect condition. The mother is in xxxx- 5000 & numbered limited edition. The chick is in my opinion no Toikka bird, but it could be a prototype.
Sold